Sumner Redstone Trust Restricts Sale Options for CBS, Viacom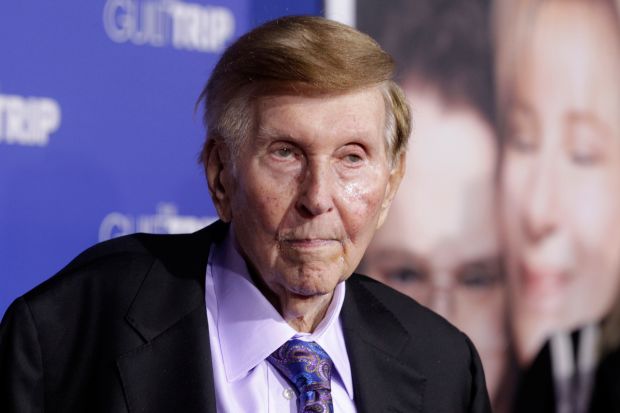 Breaking News...
Sumner Redstone doesn't want his heirs to have an easy time selling off his family's controlling stakes in media companies Viacom Inc. VIAB 4.33% and CBS Corp. CBS 1.39% And he put it in writing in his estate planning documents.
The trust that will control Viacom and CBS when the 95-year-old media mogul dies or is deemed incapacitated places severe restrictions on the trustees' ability to sell the companies, according to a copy of the trust reviewed by The Wall Street Journal.
The confidential trust, details of which haven't been disclosed previously, prohibits the trustees from entering into any merger that would leave National Amusements shareholders with any less than 30% of the voting control of the resulting company, according to the documents.
That could complicate efforts to sell CBS or Viacom, especially to large companies, where coming away with a substantial stakeholding would be challenging.
That and other provisions of the trust may have significant implications for CBS and Viacom investors, particularly at a moment when the media industry is awash in deals and both those companies are considered potential takeover targets.
(More to Come)
More